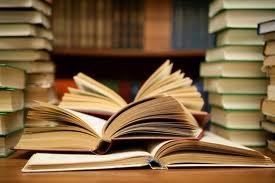 The education system in South Australia
Australian education is one of the most reputable all over the world. Adelaide's three long-established universities have been popular with international students for many years and continue to sit high on international listings.
There are plenty of reasons to study in South Australia.
A tradition of education excellence. The University of Adelaide was founded in 1874. It is among Australia's oldest and a continued tradition of excellence sees it winning accolades and ranking high on international listings.
Variety of choices. South Australia has internationally-recognised universities, an extensive Vocational Education and Training (VET) system and a highly regarded primary and secondary school sector.
South Australia is Australia's most affordable state and Adelaide is Australia's most affordable city.
Adelaide is famous for its very welcoming and relaxed lifestyle. Adelaide is cosmopolitan and it is also safe, respectful and very inclusive.
Community Support. The Government Programme -Study Adelaide - arranges a year-long calendar of free entertainment for international students, celebrating South Australia's outstanding lifestyle.
Job opportunity. International students can work up to 20 hours during semester, and unlimited hours during term breaks.
Easy and beautiful living. There plenty of vibrant cafés and restaurants, arts and museums, astonishing calendar of international festivals and sports and fitness events.
An authentic Australian experience. It is a chance to immerse in the local culture and explore world-famous attractions.
In South Australia:
You can choose to send your child to a public, independent or Catholic school
It is compulsory for children to be enrolled in primary school by their sixth birthday
Government schools are commonly referred to as public schools
In some cases more than one stage of a child's learning may be catered for at one location
All young people under the age of 17 are required to participate in full time schooling, training or work for at least 25 hours per week
International students who wish to study and live in South Australia can attend public schools
More information:

Department for Education and Child Development
Government of South Australia
Study in Adelaide
CRICOS
Migration Center SA articles:

Coalition commits to new Colombo plan, sending 300 students overseas